BTB Books
'Box of Tales' series is a book series from the house of Beyond the Box to provide our brilliant young writers with a platform to showcase their creativity for a larger audience.
"Box of Tales – Volume 1" is a collection of 22 short stories and each tale has been deliciously crafted by a child. We presented kids with the opportunity to let their pens flow, and the result is this anthology which is sure to leave a lingering aftertaste in you. The book is available on Evincepub Store, Amazon, Flipkart and Playstore.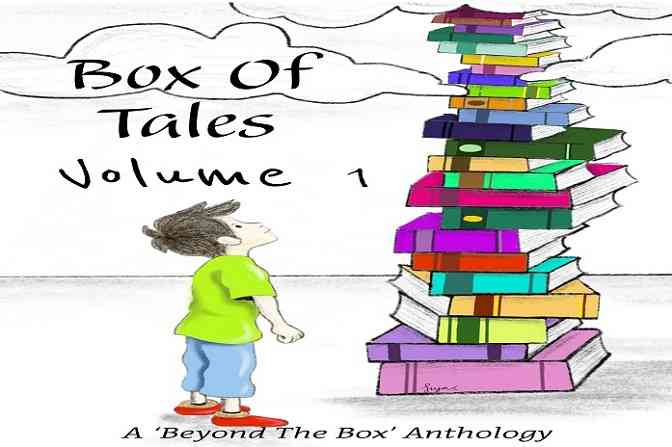 ---
BTB Chronicles
BTB Chronicles is a theme-based online literary journal from Beyond the Box which brings together the creative work of writers across the globe for its subscribers. It is a space for writers to reach out to more readers and for readers to explore the literary work of contemporary writers.
BTB Chronicles – Edition 2 (Theme: Poems on 'Festivals')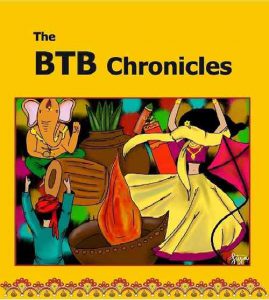 BTB Chronicles – Edition 1 (Theme: "Something Fishy")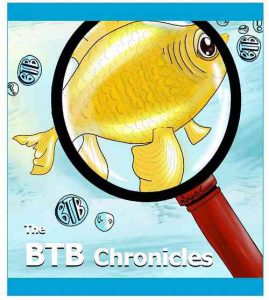 To subscribe for BTB Chronicles, please drop us an email at btbdiaries@gmail.com
---
BTB Collaboration
We strongly believe in collaborative learning and look forward to creative and fruitful associations with like-minded brands and people. Together we can nurture talent more effectively and holistically.
Katha India
We associated with Katha India as a part of which our students reviewed the fantastic books from Katha that can be viewed in the Kids' Corner section of our website. We also got an opportunity to talk to Padma Shri Geeta Dharmarajan who is the Founder of Katha. The interview is published here. 
Gap Inc.
We were invited by Gap Inc. which is an MNC with a portfolio of seven global brands to conduct activities for kids on their Corporate Family Day Event. We engaged the kids in the age group 10-15 years with our exclusive offering, Word Tambola, to bring together learning and fun.
Wonder House Books
We collaborated with coveted Publication House "Wonder House Books" for Mamma Mia – Beyond the Box Raksha Bandhan Contest. Details of the contest and collaboration can be found here.
News Shuttle
We explored the bi-weekly Children's Newspaper "News Shuttle" with our students and it was an enriching experience. Check our review here.
Junior Imprint
We were approached by popular monthly Children's newsletter "Junior Imprint" for a 3-month collaboration as a part of which they exclusively featured the book reviews penned by BTB kids from February 2020 edition onwards.
To get your complimentary copy of the newsletter, visit this link.